(27/8/2014)
On 22nd August 2014, PTSC M&C was proud to host the Load-out and Sail-away ceremony for the two topsides of STN project operated by Cuu Long JOC (CLJOC). In continuation of the successful implementation of STT, STD SW, STD NE and STV EPCI projects, Su Tu Nau Field development is the 5th project of CLJOC in Block 15.1 offshore Vietnam over the last 16 years. The full EPCI contract (including Engineering, Procurement, Construction, Transportation and Installation, Hook-up and Commissioning) for two (02) wellhead platforms STN South and North (STN project) was signed between CLJOC and PTSC M&C in 2013. As scheduled, the project will come on stream in October 2014 making contribution to the development of both CLJOC and Vietnamese economy.  To Vietnam, oil production from STN project will help stabilize and increase the national energy supply, promote Vietnamese economic development and add more values into investors' benefits. To CLJOC particularly, this accomplishment along with operation of SVSW will secure its second position in Vietnam oil and gas industry in terms of accumulative oil production.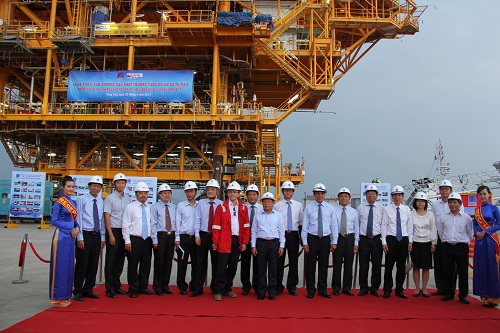 Load-out and Sail-away ceremony for the two topsides of STN project
Commencing in January 2013, PTSC M&C successfully delivered the first two jackets of the project in September, serving the early drilling campaign of CLJOC in 2013. In the meantime, first steels of two STN topsides were cut in August 2013 and fabrication work of the entire objects was completed in a safe manner after more than 11 months of execution, which is 3 weeks ahead of the contractual schedule. The hook-up and offshore commissioning work for two topsides is scheduled for completion in September 2014, safeguarding CLJOC's targeted First Oil in October 2014.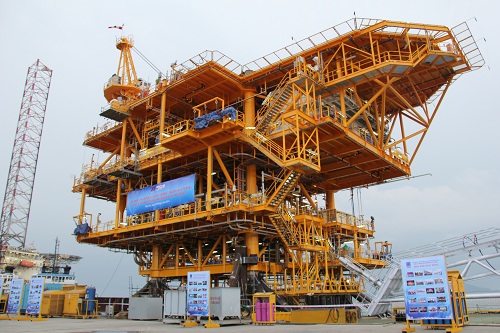 Su Tu Nau Topsides in PTSC M&C's yard
In the meantime, two topsides have arrived in their final destinations offshore Vietnam and been ready for the installation, HUC phase. All work of this final stage of STN project has been prepared and processing in a quick and safe manner, targeting an early handover to Clients for operation and production in this September.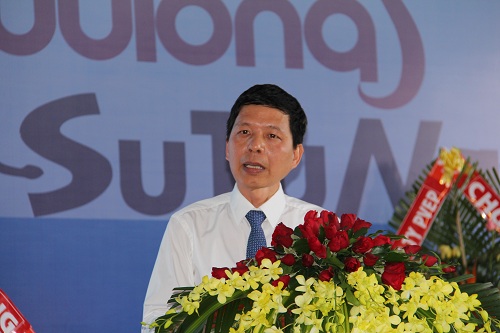 Mr. Dong Xuan Thang - Director of PTSC M&C
Thu Phuong - PTSC M&C